ALLSTAR MOTOCROSS in OKINAWA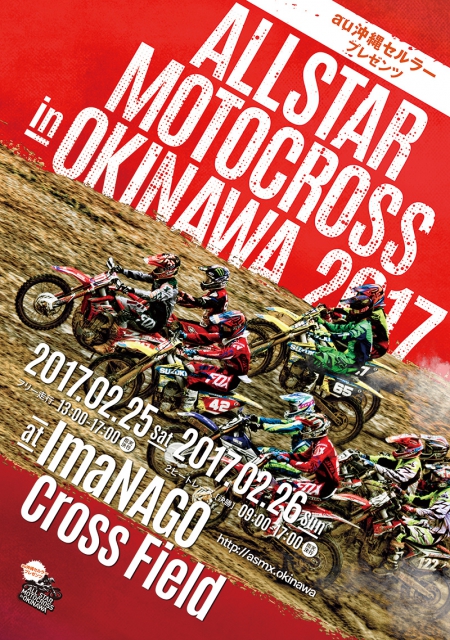 Since 2015 continuing on to 2016, and we are proud to present ALLSTAR MOTOCROSS for the 3rd time this year.
Produced by Tsuyoshi Matsuda (who is a former Suzuki Factory Rider from Okinawa) twenty of top JMX riders are gathered again, and this is the only one competition you can witness in Okinawa with the spectacular top-class riding.
Furthermore, Masters of Motocross will be jointed for this year.
Schedule
Sat. 25 Feb. 13:00~17:00  (Free Practices)
Sun.26 Feb. 09:00~17:00  (Heat Finals)
Race Track
Imanago Cross Field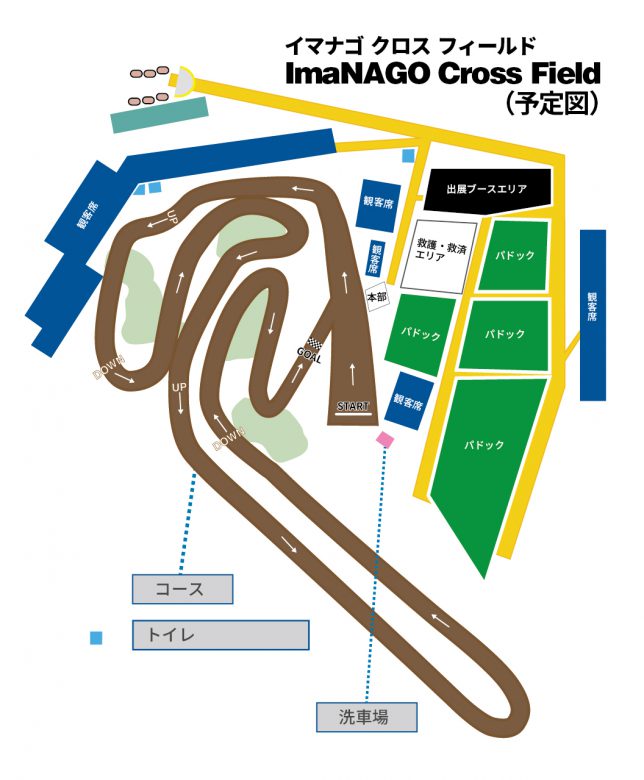 Okinawa's only MFJ (Motorcycle Federation of Japan) Official course presents you the wildest heats of battles and jumps because of its layout.
They are right in front of your eyes!
Ticket Information
Tickets are available at Famiポート(FamiPort), FamilyMart.
Search "ALLSTAR MOTOCOROSS in OKINAWA" using FamiPort, or process the ticket reservation from the link down below and make a payment at FamilyMart.
ADV ¥3,000 / DOS ¥4,000 (*Elementary school students and under are free)

*Tickets are available at limited Motorcycle Dealers.
*Ticket is for two-day-pass only.
*No ticket, no entrance, no exceptions!

Access
There is no parking available at the venue (which includes motorcycles / bicycles as well.)
Designated parking area is at Nago Fishing Port (refer to the Map.)
Please use the Shuttle-Bus to the venue which is available during the event (free of charge, takes about 10min. to the field.)
Or, we can arrange the cab for you if you prefer (cost around 2,000yen. (or 20 dollars US) for the fare one way.)
Shuttle-Bus Schedule
Sat. 25 Feb.  12:30 ~
Sun.26 Feb.  07:30 ~
Access to Nago Fishing Port (Nago Gyokou)
Access to Nago Fishing Port (Nago Gyokou) Nago Fishing Port (Nago Gyokou)3-4 Gusuku Nago-shi Okinawa
About 6 kilometers (4 miles) from interstates Kyoda inter to the north,
west-side (left-side) of Gusuku 1 cho-me cross road.